Is your latest design secure? What about third-party devices or software you use? Root Labs offers design and review assistance to help you with these tough questions. Our expertise includes crypto, embedded systems, reverse-engineering, operating systems and device drivers, and software tamper resistance. See our services page for more details.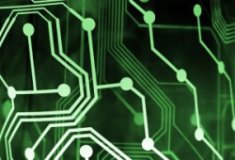 Our staff also spends time regularly in R&D. This research allows us to provide cutting-edge insight into solving tough security problems. We talk at conferences like Blackhat and RSA each year. We write articles about the latest security advances on our blog, and we give back to the community by contributing to open source projects.
We're hiring experienced developers for building code analysis tools.
News
Recent announcements, press releases, and articles that mention us. Past articles are in the news archive.
2011/10/19: Nate quoted on the Java fix to SSL problem in The Register article
2011/10/10: Researcher Nate Lawson mentioned in The Register article on RF smartcard attack
2011/9/19: Nate quoted on the TLS session encryption flaw in The Register article
2011/9/16: Nate quoted in The Register article on Chumby's use of the HDCP master key
2011/8/19: Nate Lawson talks about an advance in AES cryptanalysis.
2010/12/15: Nate Lawson discusses allegations of backdoors in OpenBSD.
2010/9/2: Nate Lawson and Taylor Nelson present "Exploiting remote timing leaks" at the iSec Forum.
2010/7/28: Nate Lawson and Taylor Nelson present "Exploiting timing attacks in widespread systems" at Blackhat.
2010/7/15: Computer World article published about our research into exploiting timing attacks in real-world systems.
2010/4/2: Nate Lawson listed as one of CRN's Security Superstars of 2010